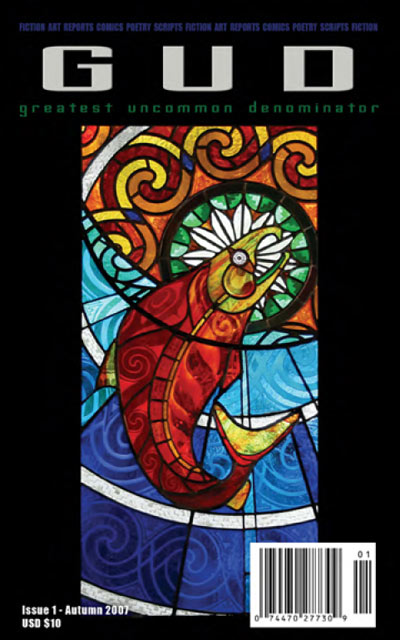 GUD Vault
Issue 1 :: Autumn 2007
Issue 1 comes to life with Darby Larson's "Electroencephalography" where an experiment in robot-building goes terribly awry. And if you've ever woken up with an unexpected physical deformity—say, an arrow in your heart—you'll truly enjoy the next story.
There's also a smattering of flash fiction and psychedelia; a straight-out story where things aren't what they seem, poetry that takes you from the perverse to the sublime, some magic realism, science fiction, and a few letters to another species thrown in for good measure. We haven't forgotten those of you with a literary bent.
In addition, the artwork in this issue is particularly strong, with oil paintings, watercolors, photography, and photo illustrations complementing the words with which they are paired.
BUY NOW—$3.50 PDF, $12 Print
or download teaser epub...
stories
poetry
reports
art
---
Other works by or including our contributors this issue: