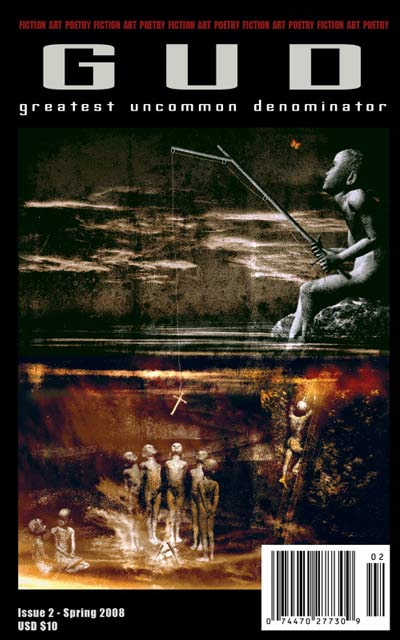 GUD Vault
Issue 2 :: Spring 2008
Issue 2 celebrates Heaven, Earth, and Space in-between; it is touched by religion, grounded in technology and comfortable with the occult.
Including a language-stretching piece triggered by the Talmud from the legendary Hugh Fox, poems by haiku heavy-hitter Jim Kacian, the surprisingly touching "By Zombies; Eaten" from Christopher William Buecheler, and an alien perspective on human spirituality by Tina Connolly in the remarkable "The Salivary Reflex"
— all part of a drool-worthy two-hundred page selection of over twenty authors and artists.
BUY NOW—$3.50 PDF, $12 Print
or download teaser epub...
stories
poetry
art
---
Other works by or including our contributors this issue: