Get a FREE PDF short story, poem, or article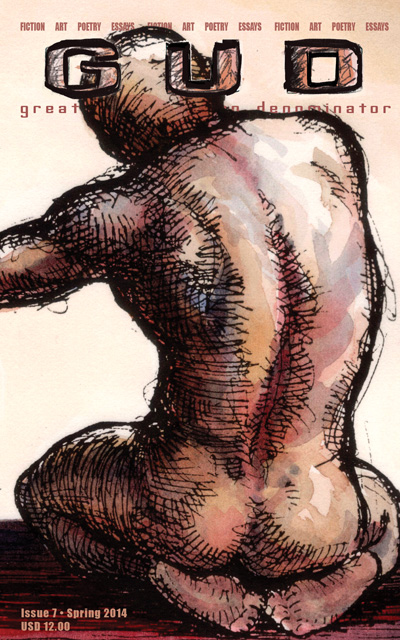 GUD (pronounced "good") is Greatest Uncommon Denominator, a print/pdf magazine with 200 pages of literary and genre fiction, poetry, and art. We feature fiction that ranges from 75 to 15,000 words. And we want to share with you a taste of that!
All you have to do is CREATE A FREE ACCOUNT and a story, poem, or article from the current issue will be waiting for you after you validate your email! No spam list (unless you opt-in—but even then, emails are NOT harvested, they will NOT be traded or sold), no personal details required. We just want to give you a quick sample of our goodies so you can decide for yourself if you need more.
If you do want to get on our mailing list, just create an account and choose the "spammable" option. We periodically hold contests for other free things, including some of the books we review!
And if you want a full issue straight off the bat, check out our orders page: $3.50 PDF, $12 Print, $22 Print Subscription!
---
Browse all of GUD